The Ultimate Immune System Booster
Explore how to keep your Immune System HEALTHY, and how it could help in the fight against infection.
Did you know that poor breathing is directly related to most of the chronic health problems?
Reduce Stress & Anxious Feelings, Increase your Health & Energy Levels
More Clarity and Focus
Better Sleep
Feeling of Calm and Wellbeing
Less Food Cravings
Stronger Immune System
Improved Physical Performance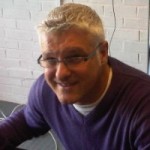 Teaching  me how to boost my immune system enabled me to stop taking medication for asthma and stomach problems. I have not taken these for the past 15 months and not even felt the need for them.
I often suffered from re-occurring bronchial problems, but this winter has been the first time in my life that I have not had the need to go to my GP and have to take anti-biotic medicine. I have been taken off the list at my GP for reminders to take peak flow tests and have flu vaccinations.
Coupled with this I have lost over 2 stone in weight and enjoy enhanced sleep and have the energy to go about my work and home life more effectively
- John Sunderland-Wright, Director of Ultima Performance
The 5-day Ultimate Immune System Booster Programme that will change your life
The course covers theoretical and practical methods with added focus on nutrition, living standards, and health. Over 5 days for 2-hour sessions, intensive support, training materials and guidance will be provided throughout the course.
DAY ONE:
Oxygenation exercises practice & techniques introduction
Breathing Habits - Breathing habits addressed, to minimise the loss of oxygen in the body's tissues. Techniques are taught to minimise dysfunctional breathing during: coughing, sighing, sneezing, laughter & speaking
 Nutrition - Nutrition is an essential feature of every regimen. Learners are taught to identify and acclimatise with the food habits that would otherwise interfere with their breathing.
DAY TWO:
Oxygenation exercises practice & techniques
 Sleeping/Rest - Sleeping is addressed in depth.  Learners are taught special techniques for sleeping, which will prevent breathing problems during the night or in the morning.
Using Oxygenation Techniques to Eliminate Immediate Symptoms - Learners will learn techniques that can be used to control, and eliminate attacks of shortness of breath, asthma, hyperventilation, wheezing, etc.
DAY THREE:
Oxygenation exercises practice & techniques
Physical Exertion, Exercise, Sports - Strategies for WHEEZE-FREE-EXERCISE are taught, which take into account the learners breathing-conditions, with focus on building resistance and stamina.
Understanding the Blood pH-level - Learners are taught the relationship between breathing and Blood pH (acid – alkaline balance) so they can fully understand how to cope with the physiological changes which can happen during the early stages of practicing Breathing Techniques.
DAY FOUR:
Oxygenation exercises practice & techniques
Cold & Flu without difficulty in breathing - Learners are taught how to be able to cope with viruses whilst safely being able to avoid excessive medication and steroids.
Panic & Anxiety Elimination - Panic and anxiety are directly connected with dysfunctional breathing and by using the Respiratory Centre, sufferers are able to prevent and stop panic attacks, improve nervous tension, eliminate phobias, and learn to cope with stress by controlling breathing.
DAY FIVE:
Oxygenation exercises practice & techniques
Review & Plan for a Healthier Future - The final stage of the course, learners will have learned how to regain control over their Respiratory Centre and are provided a structured plan to maintain and improve their breathing patterns and oxygenation levels of the body's tissues.
The Course Includes The Following BONUSES
Group follow up Q & A Session help you with your practice & improve your Health further. Valued:£197
30 mins 1 to 1call before the course. Valued: £75
30 mins 1 to 1call after the course. Valued: £75
5 x Masterclasses on each of the 5 Health Pillars of the Kapelas Health System™ with "how to" advice, protocols and checklists. Valued: £997
A Masterclass on how to Identify and Remove Limited Beliefs that blocking your health recovery process. Valued: £197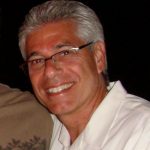 I have taken this course and it is truely revolutionary. It's amazing how hands on and personal Kostas makes this class. Total Health Now has done their home work. The work shops are informative, instructional, real time applicable and most of all fun.
Kostas has a way of instructing that takes very scientific and complex concepts and makes them easy to understand and apply. I would recommend this course to anyone that is even slightly interested. It changed my life and my health.
- Robby Besner, Founder of Therasage

"After my basic training  on retraining my respiratoty centre and a month of supervision, I have stopped  taken my asthma medication which I have started only  a few months ago. In addition to that my general well being has been improved – i perform better at sports, I feel healthier and I have more mental clarity. I have also learnt how to make better food choices as well as which supplements are  best for my health and  why .
I would recommend the Total Health Now  without any hesitation for everyone irrelevant their age or state of health."
- Ektoras Charalambides, Director at MSE Congress Plus
I attended the online course for Retraining my Respiratory Centre with Kostas earlier this year. Kostas is a brilliant teacher - so kind and thoughtful. I am still doing the breathing exercises every morning and having super results. I have not had a cold or anything similar since doing the course and my mental attitude and focus have improved dramatically.
I thoroughly recommend this course.
- Bob Hodgson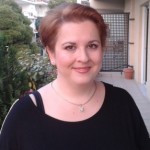 "The last 2 months I have been following Kostas instructions together with my son (4.5 years old). My son has been on the medication for 2.5 years and myself for over 5 years. Once I have started I felt more energy and I was waking up more rested.
Also on my latest laboratory tests shown that my cholesterol levels were back to normal but most importantly the thyroid levels on both of us were reduced significantly(she wrote the test results were amazing). We both reduced the medication and I am sure that very soon my son will be able to stop completely his medication."
- Marianna and Konstantinos Priovolou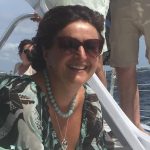 I just completed my 5 day Respiratory Centre Retraining with Kostas and am blown away with the incredible transformation manifest simply by using this simple method of unique breathing. Kostas is a great teacher, very knowledgable and loves to crack jokes and tell stories which makes it more fun and easy to do! I would recommend this course to everybody! Thank you Kostas for a great class!
- Nada Cory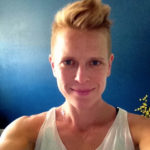 The Retraining of the Respiratory Centre Course made an immediate impact on my life. I've always had trouble falling asleep at night, and for several weeks leading up to the course I had many nights of insomnia. After only three days into the course, I was falling asleep immediately and sleeping through the night. This alone has greatly improved my quality of life!
Also, after about three weeks of (imperfectly) following the breathing exercise recommendations, my cell tissues oxygenation doubled and reached the "safe zone" according to an easy to follow breathing test. Once this happened, I had a noticeable improvement in my chronic digestive issues, and I was able to decrease the amount of supplements taken at each meal. During the re-training, I experienced several cleansing reactions due to some other chronic issues, and had it not been for the daily and then weekly support, I probably would have given up the exercises and not worked through them.
Another benefit of the group course is that I learned a lot by hearing other people's questions and experiences with the exercises. I have to say, too, that the weekly follow-up meetings were invaluable to me. They helped me stay on course as I developed new breathing habits, and Kostas addressed the questions and new experiences that came up, giving me very helpful, personalized suggestions.
Overall, I learned a lot during this course and had a very positive experience. I came out with some immediate results as well as the tools I need to improve my health in the long-term. Kostas' positive energy is contagious, and it is clear that he really wants to help people through this class and not just sell himself or some products, as is so prevalent with online classes you'll find elsewhere.
- Brigitte T.
All I can say is this stuff is life changing....The "crazy Greek" what he does not know about health and wellness isn't really worth knowing...
Oxygenation my friends that's where it's at. It's all about Retraining the Respiratory Centre....Excellent programme , thank you so much Kostas
Matt Noronha
I  had a severe skin condition (eczema) for a few years and my  energy levels and general mood were not the best.
After started working with Kostas first by Retraining my Respiratory Centre and then with further mentoring and treatments,
my life changed completely.
Within ten days  my  chronic skin conditions completely reversed.  I feel so amazing, so different, bright and light. Thank You!!
–Nadezhda Chupik
Kostas and the Kapelas System is a way for me to regain my health, Better Sleep, Optimal Energy, Kickstarting my Immune System and a game changing way to approach taking control of my health and life!
I did the 5 day Retraining of the Respiratory online  course and Kostas style, delivery and easy to understand explanations and guidance were fabulous! Thank you Kostas, I am grateful.                   .
- Jacob Roig
The first stage of my treatment with Kostas was to start Retraining the Respratory Centre techniques which immediately helped me sleep – and for the first time since childhood wake up without feeling groggy and even more exhausted.
For many years I had taken Armour Thyroid and Liothyronine for hypo thyroid and cortisol for low adrenals – it took a year of practicing the breathing exercises to realise I was ready to gradually come off these medications-as proper breathing natrually raises the hormones. After discussing this with two medical doctors including my endriconologist I gradually stopped all thyroid and steroid medicine. At the same time I went to see Kostas who muscle tested all medications- and also tested for which supplements would best heal and support me- and the results have been literally life changing. Thanks to all this I have more energy than ever- and I feel my thyroid gland coming back to life!
Kostas approach is holistic and he not only helped me emotionally but also physically/structurally by treating my
my digestive system and unblocked by ileocecal valve which though painful was a huge relief and healed my IBS.
Another benefit that has greatly improved my health and wellbeing was learning to breath properly while running - this has raised my fitness level so I can run much further and faster .
Finally, all my eczema has disappeared by simply following some additional detox advice. All through the treatment Kostas always provided constant support and information, he really knows his staff. My life has improved dramatically and I have energy to be a more productive dynamic human being. Thank you Kostas!"
- Lucy Phillips, Artist
I wanted to express the amazing results I have achieved just in 5 weeks .  I have lost about 1kg per week, and feel the weight is dropping off me. And as a type 1 diabetic, who has to inject insulin to keep my sugar levels in balance, I have noticed a 25% decrease in the amount of insulin needed. That, in itself, is going to make a big difference to my longer term health. I would recommend Kostas' course to anyone who wants to improve their general health, boost their  immune system and/or lose weight.
-Phillip Franklin
---
Thank you so much for seeing me on Tuesday. You made it the turning point of the illness. I've become gradually better. Yesterday I managed with no medication. I also managed gentle breathing exercises. I've still cough during the night, but it's lighter and easier. The pain in the head has almost gone and my head is getting back to normal. Today I will start with the rest of your recommendations and be ready for a happy and healthy weekend. Thank you so much.
- Helene 
Wow, what a great 5  days of training.  I have learnt wonderful techniques on how  to boost my immune system through this powerful methodology / health system. It was Kostas who helped me to bring down my blood pressure from over 265 without drugs, when the doctors couldn't do anything to make any difference !  BIG THANK YOU KOSTAS !
-Phil Chan
Thank you Kostas for the amazing course on retraining the respiratory centre!
As always, not only did you deliver but you went the extra mile too! The course content was very educational and thought provoking and as for your input, passion and enthusiasm - absolutely priceless!
I have seen a  big difference in my singing as  at the end of the 2-hr singing, I feel totally energised, and not exhausted as before. I also  feel that the quality of my voice has improved and others in the choir have also commented on this too! The course has also helped me with my overall energy levels, focus and it has strengthened my immune system too.
-Maria Zoutsou
It was so great to see you and reacquaint with the techniques in the course. You are so inspirational.  I appreciate  you so much. I actually was awake at 3.30am doing the exercises.
-Sabrina R. H.
Thanks for the very interesting course Kostas!
Thank you also for sending all the extra information - I find the technical stuff absolutely fascinating and had you not sent it I would never have come across such information!
- Lukas
The Respiratory retraining definitely stopped me feeling jet lagged.  I have only been having 5 hours sleep and feel great!
- Sophia